A next-generation juvenile RPG
in which your goal is to escape a virtual world
unburdened by the pain of the past,
and return to reality.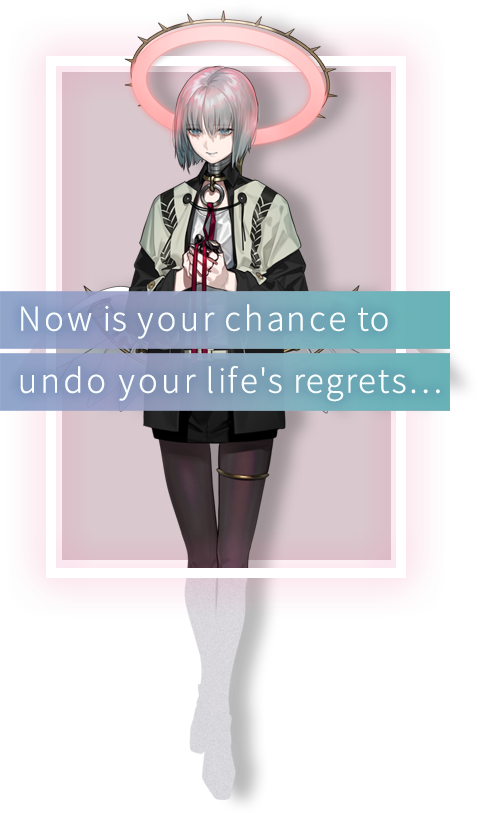 IDOL REGRET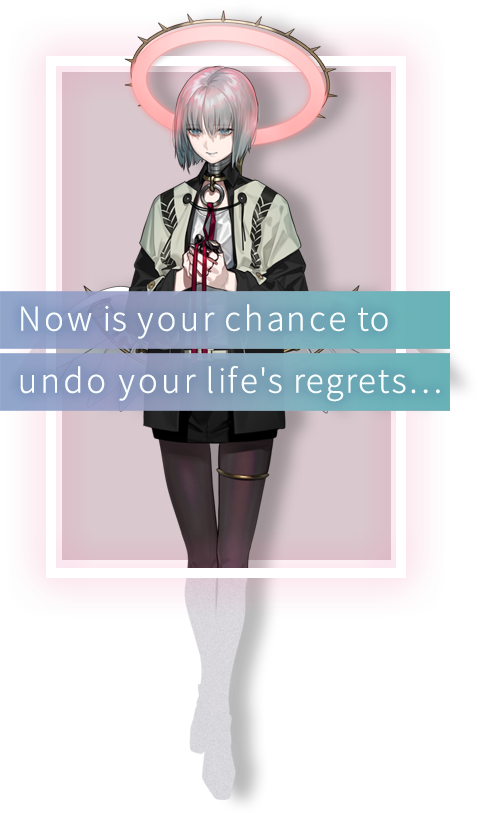 Arisa Kori
Creator of the Virtual Paradise
A virtual doll who appeared without explanation,
her mysterious voice fills the world of Redo,
a false reality where people with regrets
can make their dreams come true.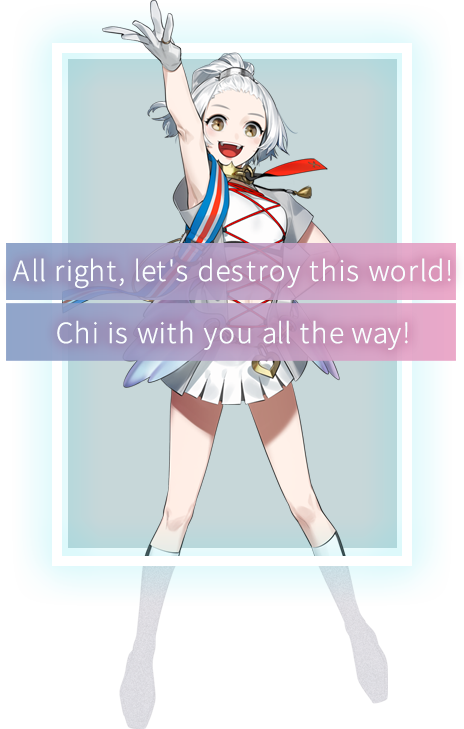 IDOL X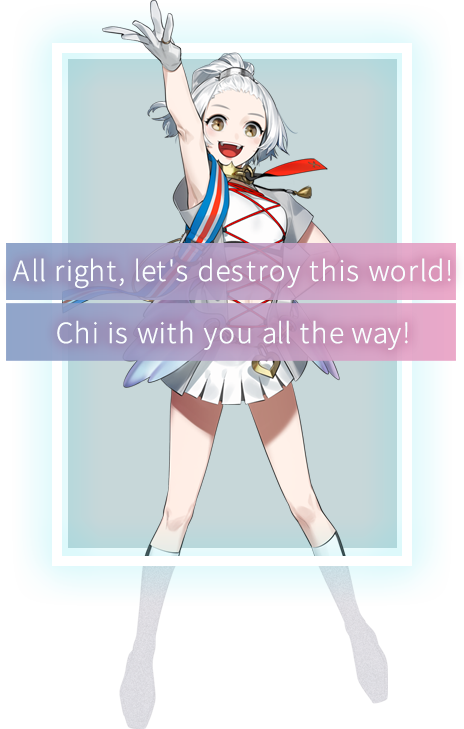 Mayu Mineda
Yet Another Diva
Another virtual doll who rejects Regret's ideals,
helping the heroes on their quest to destroy Redo.
She uses the power of song
to support the Go-Home Club.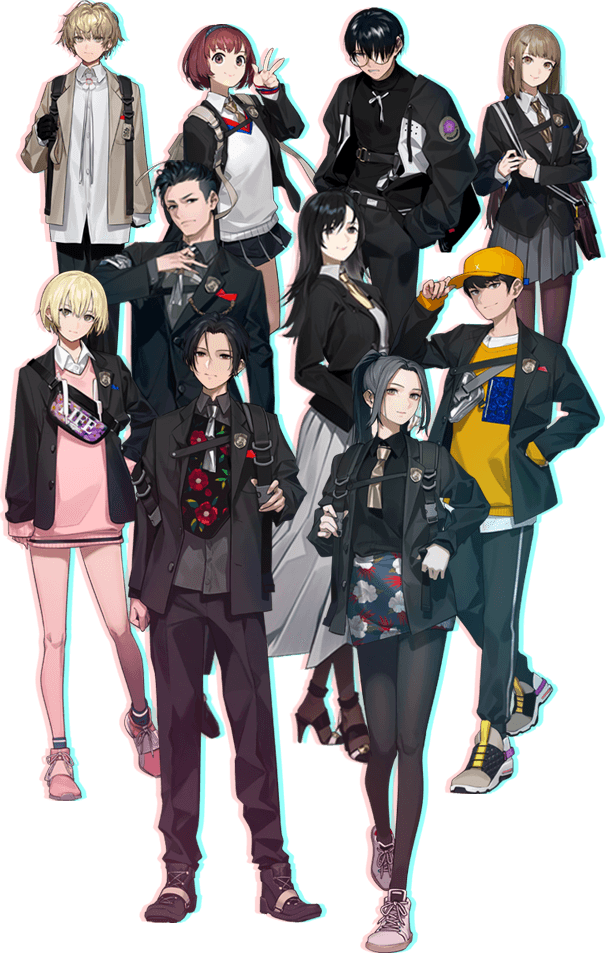 GO-HOME CLUB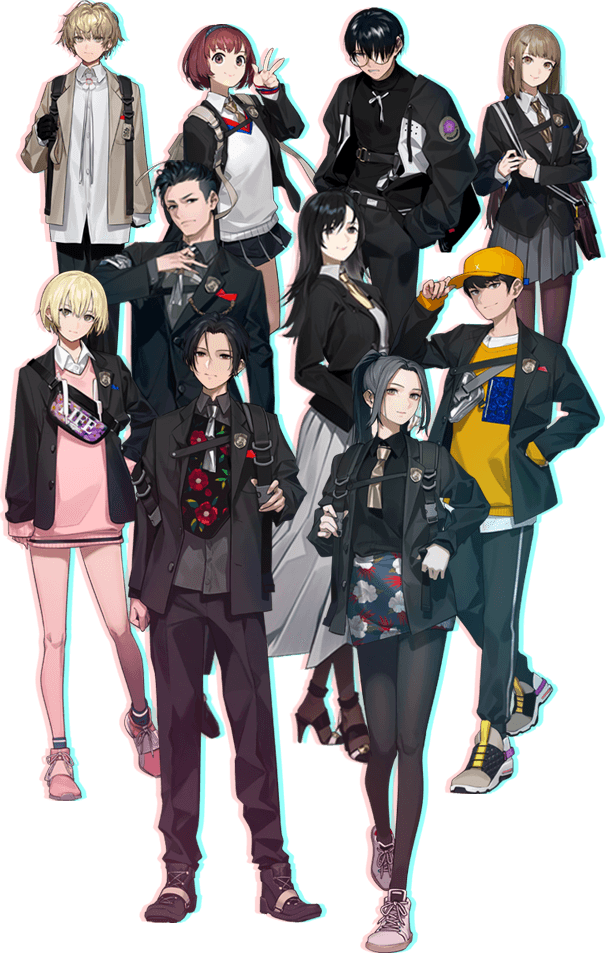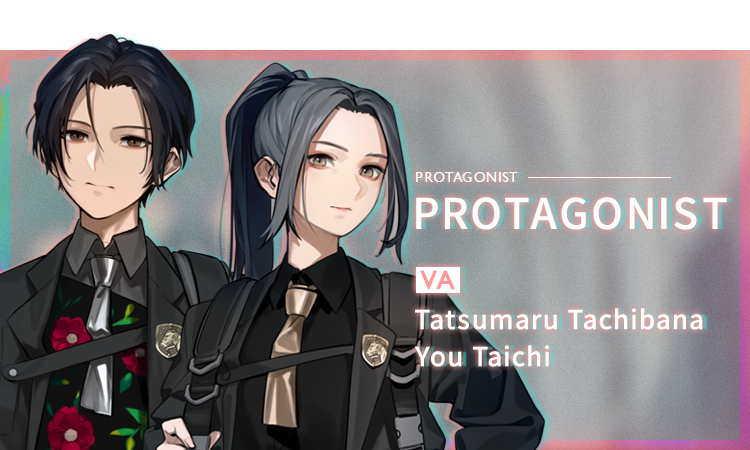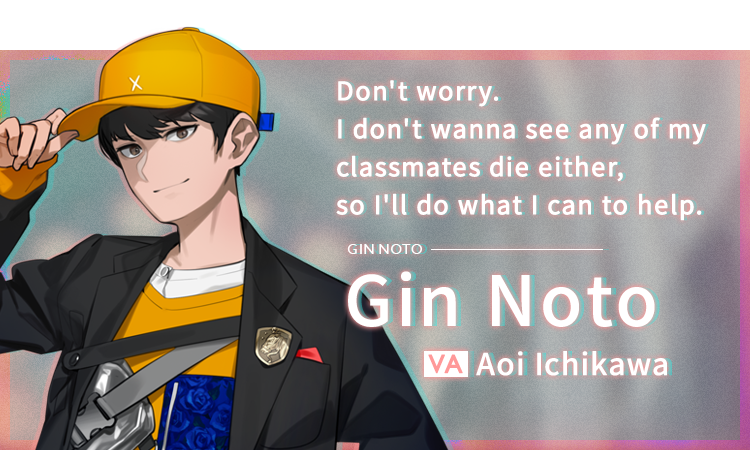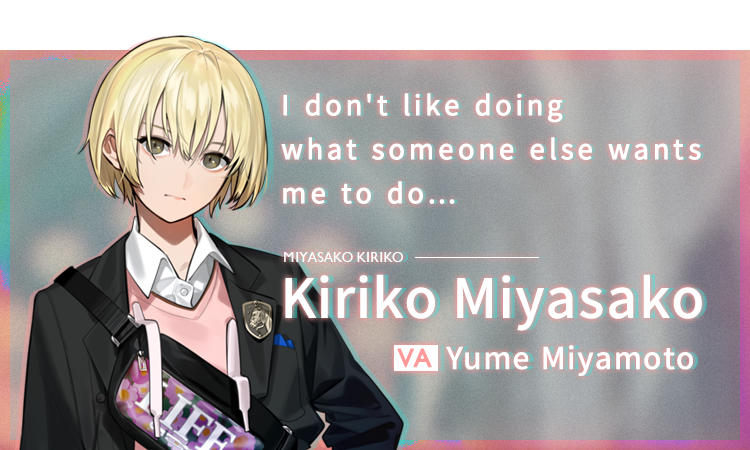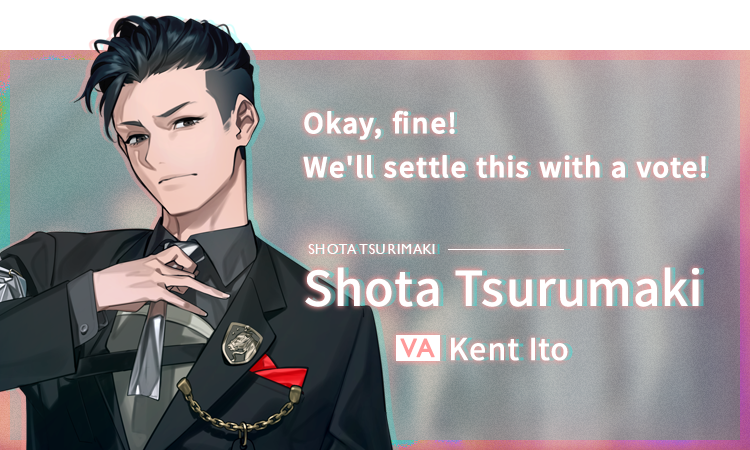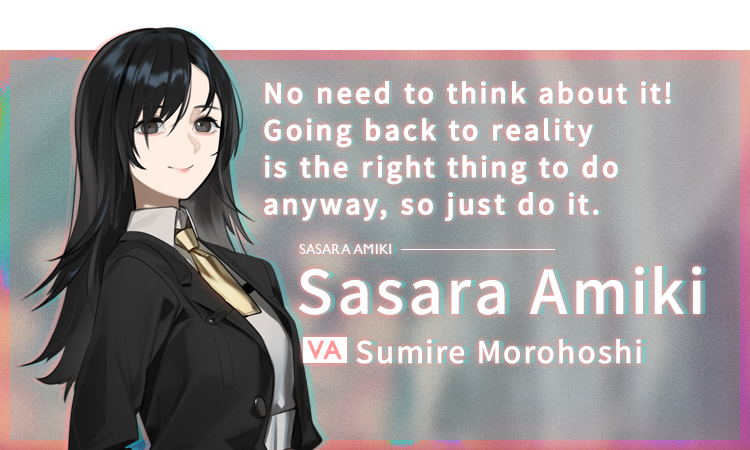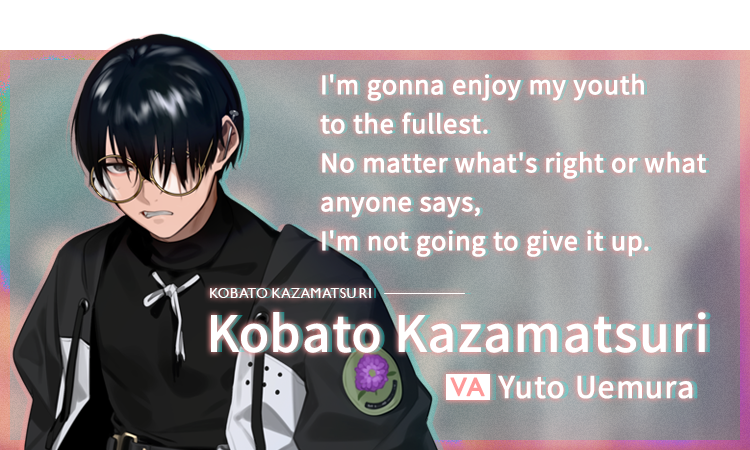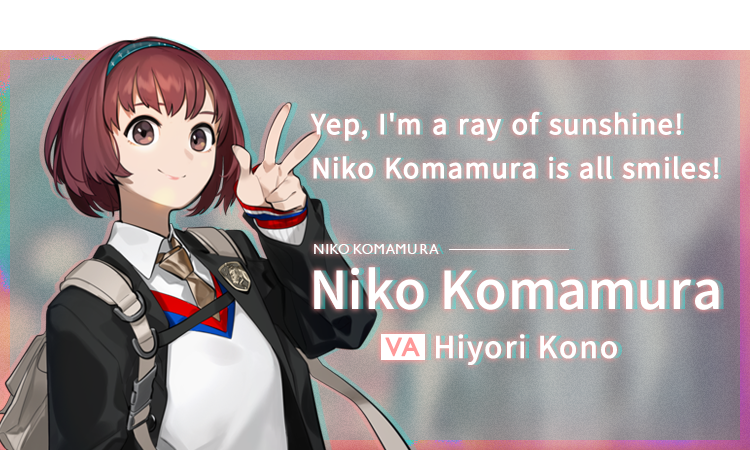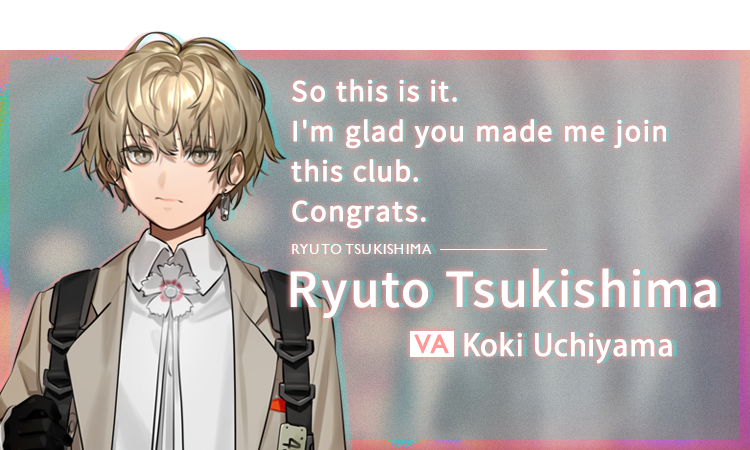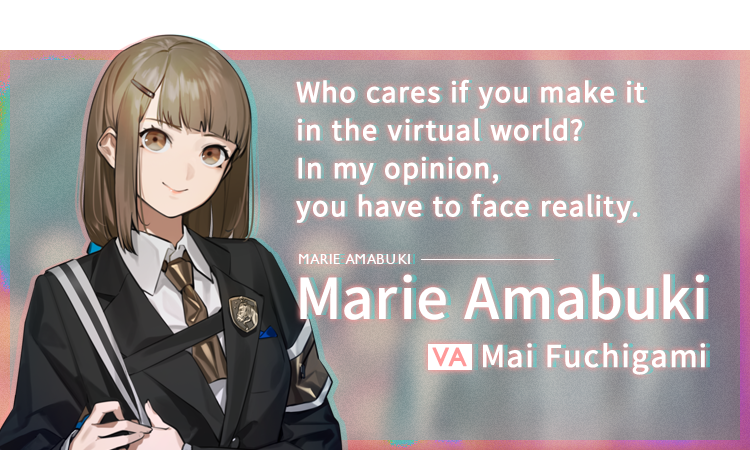 The 2nd Generation Go-Home Club
dares to destroy the ideal world of Redo
and return to a painful reality.
In Redo, they have the chance
to erase their past mistakes.
Reality is full of horrible truths.
And yet, they still wish to return to it.
It's up to the player
to discover why.
The O b b l i g a t o M u s i c i a n s OBBLIGATO MUSICIANS
Machina

Shunichi Toki

kemu(Shota Horie)

Pandora

Tomoyo Kurosawa

Ayase

MU-kun

Taku Yashiro

Police Piccadilly

#QP

Inori Minase

Kairiki bear

Doctor

Kazuki Kato

nulut

Kudan

Mariya Ise

TSUMIKI

Kranke

Yuuki Takada

Neru

Bluffman

Takehito Koyasu

cosMo@BousouP
Guardians of Redo,
the world of no regrets
The Obbligato Musicians
By providing the score to Regret's songs,
they lure people to Redo,
establish faith in Regret,
and strengthen the world around them.
The songs they play
may offer glimpses of reality.
They are the ones who seek salvation in Redo.
SYSTEM
SYSTEM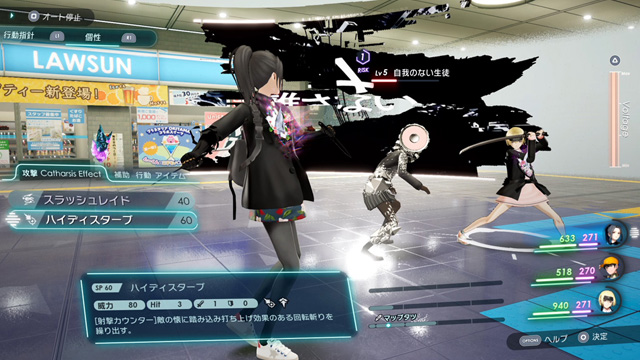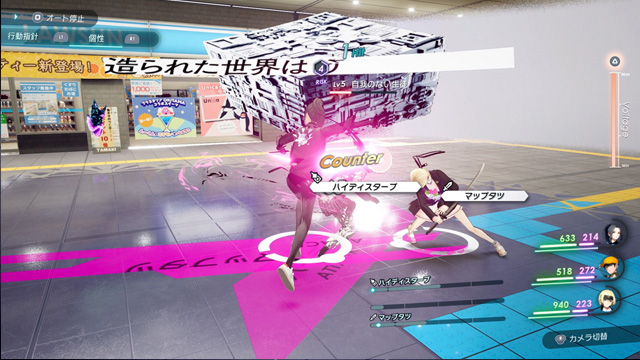 A new battle system that allows players
to predict the future and connect combos.
When you select an action,
you can see a future in which it was successful.
Coordinate with your friends
to gain the upper hand.
Even beginners can
battle with ease.
CREATOR
CREATOR
Producer/ Planner/
Screenplay

Takuya Yamanaka

C h a r a c t e r D e s i g n

Oguchi

C h a r a c t e r C o m p o s e r s

kemu

(Shota Horie)

Ayase Police Piccadilly Kairiki bear nulut Neru TSUMIKI cosMo@BousouP sasakure.UK

S o u n d

Tsukasa Masuko

S t o r y l i n e C o o p e r a t i o n

by Tadashi Satomi

D e v e l o p m e n t

historia Inc.
SPECS
SPECS
TITLE

Caligula2
GENRE

RPG
CONSOLE

PlayStation®4、Nintendo Switch
RELEASE DATE

9/24/2021
RATING